saturday
8:00 AM & 9:00 AM
THIRD ST STUFF & COFFEE
257 N. LIMESTONE
ECTON PARK
956 TURKEY FOOT RD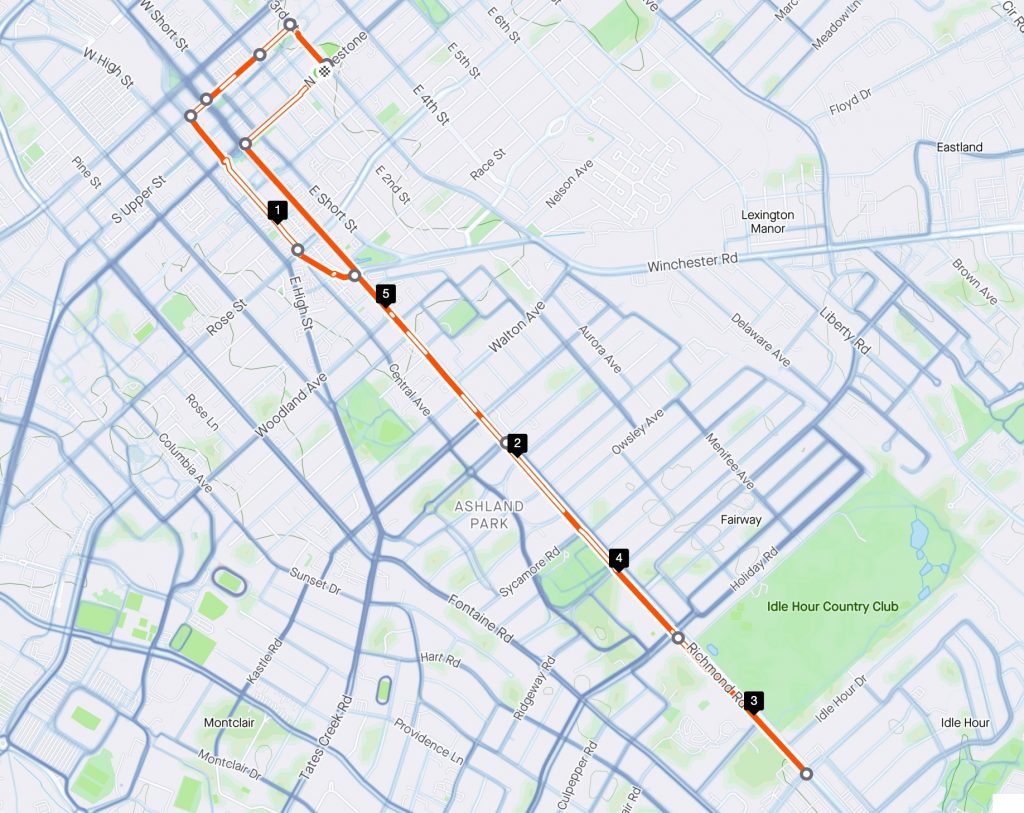 Meeting Location: 3rd St Stuff & Coffee (6 miles)

Run north on Limestone, and turn left on East 3rd St.
Turn left on North Mill St.
Turn left on Vine St
Continue as Vine merges into Richmond Rd.
Continue until Lakeshore Dr. Turn around.
Continue as Richmond Road becomes Main St.
Turn right on Limestone until 3rd St Stuff.
Meeting Location: Ecton Park (5 miles)
Begin at Ecton Park and take a right out of the parking lot along Turkey Foot Rd.
Take left on Strawberry Lane.
Take left on Chinoe Dr.
Continue until Richmond Rd.
Take left on S. Ashland Dr.
Take left on High St until it becomes Tates Creek Rd.
Continue until Turkey Foot, take a left, and finish at Ecton Park.